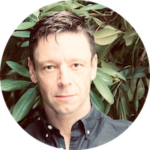 Hello!
How nice of you to drop by!
I'm Stephan and I'm fascinated by how great communication can make a difference in the world. My passions are sustainability, diversity and inspiring people to be their best self. That's why I love "the social side of marketing": from the marketing of social enterprises and non-for-profit organisation to how social media can be used to create community and connect tribes.
I'm working on two research projects at the moment:
The first one is looking at the marketing challenges of social enterprises. Here we examine how the marketing environment differs from traditional commercial marketing. As an outcome, we want to help locally operating social enterprises to improve their marketing and better understand what customers want.
The second project is working with alternative communities and foreigners living in rural Iberia. The project looks at the communication tools used to create communities, keep them together and "market and brand them" (although most people would probably not use these marketing terms in this context!). This project is also very close to my heart, as I founded a similar project myself. So I'm really doing research on the job!
Jobwise, I'm Adjunct Associate Professor of Marketing at Charles Darwin University and James Cook University, both in Australia. Before this, I worked mostly in the UK and Hong Kong.
I'm also the founder of The Quinta Project, an eco-project working at the intersections of diversity, gender and sustainability. I'm also active as a volunteer and board member of AIDS Hilfe, a German NGO for HIV/Aids issues and on the board of the International Coach Federation, Germany.
Finally, I made this map about where I worked a long time ago – and haven't updated it. But I love it, so here it is:

View Work Map in a larger map