Tricks of the Junk Food Business (Channel 4 Dispatches)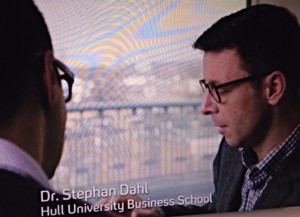 Have you wondered what some of the junk food companies get up to online? Why they are avoiding good old fashioned TV and invest millions in making fun games? And if all those games on phones, tablets and websites were just made by "nice people" for kids to have fun? … and why your breakfast cereal starts to talk to you on Facebook?
Check out this week's episode of Dispatches on Channel 4 – or watch it online on 4OD (UK only, sorry!) to see kids talking about their experiences online, some undercover filming in advertising agencies, what games developers really think about teenagers playing their games, … and even some words from "yours truly" about how junk food advertisers are using social media to engage with children and teenagers online.