Are Universities Like Wine?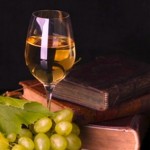 In the past months we have been inundated with interviews, articles and reports about the "squeezed middle" of universities. There are, of course, probably more universities around than most people can reasonably remember. There are a few "super brands" (Cambridge, Oxford…), but most are largely unknown to non-specialists. The problem is what do we do about those that are not "super brands"? Nobody needs to be a genius to figure out that being undifferentiated in the middle is not a good place to be – in most markets at least (and presumably, or let us say arguably also in education – we could have a debate about that actually… but that is another post). Most "middle" universities try to get out of the "squeezed middle" by playing big – at the national or even international level, some with astonishing strategies (one university is hiring 100 people to enhance its research to "internationally outstanding"). Compare this to wine: most universities are (claiming) to be(come) the Mouton Rothschild of education. But if you take a look at the wine market more generally, maybe there are a few lessons universities can learn: For a start, the market has more brands than most other product categories (and I bet nobody can list them all!). Further, one can argue that "wine" as a product is pretty similar: there are a few broad categories (red, white, rose, sparkling…) – but most people can't tell one product apart from the other – at least without testing it. A bit like a degree in Arts or Business or Chemistry. But within those categories, can anyone really say what is the difference between a BA in the same subject from Brighton or Northampton? Unless you are a wine connoisseur, can you tell the difference between a Riesling from New Zealand or from Germany?
The wine market also has strong, global brands – the Harvard, Cambridge, Oxford of the wines, while there are also extremely successful, high quality, less "luxurious" brands – something that some, but most universities don't really like to admit to. Of course, there are also the discount wine brands – global or local – but I'm still trying to find a university that is unashamedly the Blue Nun of the education world…
But what about the zillion other wines? How do they survive? I'd argue the vast majority of wines survive pretty well by having a strong "home" focus. Go to any wine-producing country, and most locals will serve you their (relatively) local wines with pride: I recall trying to order a Galician Albariño in Lisbon (Don't blame me! It was on the menu!) – only to be told by a waiter, who seemed very concerned that I was ordering something from approximately 5km north of the border, that I should really rather try the … wait… Alvarinho from Monção. The wine even came with a money back guarantee… in case I didn't like it.
So what can universities learn from that? Well, in a market with manyfold competitors, it really isn't just about your global image – and global recruitment, reputation and recognition. The game is a lot more about being connected to the local (or regional) community, something many universities seem to have forgotten while trying to climb the global rankings. But these local connections lead to a much bigger competitive  advantage than trying to create just another global Rothschild, Dom Perignon or Château d'Yquem: pride from the local community, support, recommendations and fierce loyalty. And lets face it – what are most people going to buy every day? A local Vin de Table or a special treat for a few hundred pounds/euros/dollars?