European Social Marketing Conference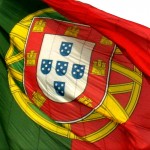 Just a few days ago I returned from Lisbon – and it seems like I'm heading there again soon: This time I'll speak at the first European Social Marketing Conference, organised by Jeff French in collaboration with the European Social Marketing Association. I'll be speaking on effectively using social media to engage audiences. The line-up of confirmed speakers also includes Gerrard Hastings – who can only be described as the most eminent figure in Social Marketing in the UK (and beyond) today, speaking on the importance of evidence data and audience insight.The organisers are still looking for abstracts for several break-out sessions. Deadline is the 13 August – so there's plenty of time to get your proposal in!
For more information – head over to the ESMC Lisbon website here – and looking forward to seeing you for some late autumn sun, stimulating discussions and custard tarts in Lisboa!