And the brand played on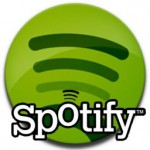 If the conversion of products into (almost real) friends in the social networking sphere isn't enough for you, then a new tool might make brands just a little more "human". Some brands, like for example Dorito, the crisps brand, now comes with music attached – in the form of its very own playlist (see here). Similarly, Snickers,  the chocolate bar, has a "work out" playlist – to help you "get some nuts".
Both playlists seem to have been a little orphaned though – and with relatively few subscribers. So the question may be – how far are consumers willing to immerse themselves into a brand world? What do you think? Would you listen to "Burger Bar X" tracks? "Coffeeshop Y"? Washing powder Z"? Do you know of any exciting brands on Spotify? Let me know via the comment function 🙂 !