Open Access Your Work!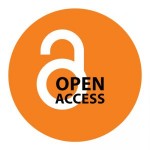 Last week was Open Access week – the week to celebrate and highlight the amazing amount of research that is being made available through the various open access sources. One of the ways to get open access to published research is through scholars or universities self-archiving their material online. For scholars, this is extremely useful, as it means that articles or other work can be widely distributed – and is not only available to subscribers of a particular journal. This in turn maximises citations – and potential impact of the work.
However, self-archiving is often this is a little tricky, especially if the person doesn't have a blog or personal website, and/or the university doesn't provide a self-archiving facility. And even if the person has access to self-archiving, it still means having to figure out what the policies are for each publication the article originally appeared in – and what is ok to make available, and when etc (e.g. many journals have a 12 months embargo on publications before they can be made available via self-archiving)… The good thing is that Mendely, the iTunes for research if you so want, actually allows users to self-archive their own publications – and does so in line with the various policies automatically. All you need to do, is to download Mendely desktop (as if you haven't done so already!), and drag your own publications to the "My Publications" folder. Mendeley will then make these publications available on your profile website – and presto! Much easier than uploading them to webservers etc – and, of course, they can be found by your colleagues and friends on Mendely. Nifty little trick!