Bonfire of the Academy: Who Will Survive?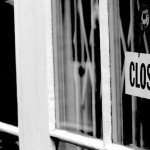 With the debate raging on tuition fees in the UK, there have been a few hints that some universities may no longer be with us in a few years. With some colleagues, we recently tried to make an educated guess as to which ones are on the endangered list. Here are a couple of thoughts from my point of view.
Basically (and without naming names), I'd argue that, seen from a student perspective, there are three main survival factors: Being a "good university", being in a "great place" and offering "innovative or local courses". Strong "performance" on any one of them will probably make students more will be prepared to pay higher fees or take out a loan (thus mitigating the loss of subsidies). The other survival factor is, of course, research and other income – as that is not immediately affected by the cuts. However, while this means that teaching-intensive universities may loose more than research-intensive universities, this does not mean no reason to be concerned. Increased class sizes and higher teaching loads in research-intensive universities in order to make up for a potential shortfall may ultimately lead to less research outputs (and that to less funding for research etc…). But let me get back to the three main points:
Good Universities
The most obvious question is what makes a "good university". Frankly, I think it is reputation – and not necessarily only research output in terms of RAE/REF performance as argued by some of my colleagues. I don't deny that there is a pretty strong link between research and being "good" – but a "good university" is something more than just research published in top journals (although a low research rating nearly always predicts a "bad" reputation). Take a look at Cranfield (49 in the RAE2008) Strathclyde (50) or City (45). All three are great places in terms of their reputation and regularly perform exceptionally well in the FT rankings. Equally, in terms of student satisfaction ratings there are some rather unusual suspects (and the Russell group probably does not like this list): The top three are Buckingham (No RAE submission), Harper Adams (only one submission) and Open University (43) do best. LSE comes in at 106 out of 123 in terms of student satisfaction, while sharing a 4th place with Oxford in the RAE. Ok, I'm really not saying low rated research means happy students and a good reputation, but a strong research reputation alone does not translate into satisfied students. If you take a look at applications per place then places like Buckingham (again!) does an amazing job – so does City and LSE , despite being near the bottom of the student satisfaction league – which may be because of attraction number two:
Great Places
Let's be honest – we like to think that all our students are with us because of our great academic reputation, but frankly, some are there because of our university simply is in (or near) a great city. Some universities may be outside of big cities (or even in plain terrible ones), but they attract really good students based on their academic merit (Cranfield or Warwick come to mind here) – but frankly, for many universities, if the reputation isn't first class, then I doubt many students would choose to study at a university that isn't in a "great place". Those universities are left with the choice of propping up their numbers with large amount of overseas students who have no idea where they are going to study. A rather dangerous gamble, as the government is seemingly trying to bring down immigration numbers – and I wouldn't be surprised if this would be a next area where quotas are being introduced. Some universities seemingly have build large parts of their business on importing students – combined with a bad location and a less then stellar reputation (and little research funding) this would be my number 1 bet for serious trouble ahead.
Innovative, local Universities
So what is the future for universities that don't have great research income and reputation and which are in the middle of beyond? Well, I'd say they still have a potential way forward – and that is bringing innovative courses and competing on a strong vocational level with great industry involvement. I have worked in two universities which in terms of league tables could do a lot better… but in specialist areas both universities had a great reputation. At Luton we offered the first MA in Intercultural Communication – the program was successful and attracted excellent students, mostly much above the minimum entry requirements. Similarly with the MA in Health and Social Marketing at Middlesex. Other models would be in-house programs delivered as part of company-training, or adding value to professional qualifications (for example by offering "top-ups" for CIM diplomas). These areas are areas where "new" universities in particular can excel in – offering courses in connection with local partners. It's greatly rewarding for academics, attracts great students – and really does help to boost the reputation. Of course, this isn't something that only new universities can do – but increasingly something that "older" universities are becoming good at. My point really is, that being innovative and connected will lead to a more stable student demand.
To summarize, I think universities that have either of the three factors are likely to continue to do well, as (home-)students will be prepared to pay the increased fees. Relying on a purely overseas market however seems a very risky strategy (although not immediately part of the Browne review).
What do you think? What are essential survival skills for universities after the Browne review? Share your thoughts in the comments section!